Designing Your Dream Kitchen

The kitchen is the heart of the home, and with so many design options there's no limit to what you can create when it comes to your dream kitchen. Whether you're looking for an upgrade, or more space to cook and entertain, the possibilities are endless for optimizing your kitchen space to perfectly fit your lifestyle.

​​​​​​​If you don't know where to start, keep reading to get the best tips and tricks on how you can design the kitchen you've always wanted along with the key things you should be thinking about when remodeling.
​​​​​​​

Designing a Kitchen That Best Suits You

Your Lifestyle
How often do you use your kitchen? This is a great question to start your design process because it will affect the style and flow of the kitchen. If you're in there everyday cooking plenty of meals, you may want to consider more counter space or a larger island.

You also want to think about how much storage and cabinet space you will need.

For instance, if you use a lot of cooking tools or host a lot of events, you'll need plenty of space for both storing and entertaining. If you tend to have people over often and love to entertain, an open concept kitchen may be the best choice. You can never go wrong with a kitchen island, with bar seating, plenty of storage and lots of counter space.

When looking at an open concept kitchen design, there are a few ways to maximize the flow of the space despite the lack of walls to encompass it. The first tip is to incorporate a large island. This will give you space to prep dinner and provide a space for your kids to work on their homework.

Another idea is to have a formal dining room for family dinners and holidays. This can bring the entire family together in one space without crowding in the kitchen.

​​​​​​​If you are an empty nester, there are some great ideas you can incorporate to make your kitchen fit your new lifestyle. Having a small island can free up some space and will still be able to sit you and your partner comfortably if needed. You could also add in a breakfast nook. If there's no need for a large formal dining room, a breakfast nook is the perfect space to enjoy a meal or morning coffee.
​​​​​​​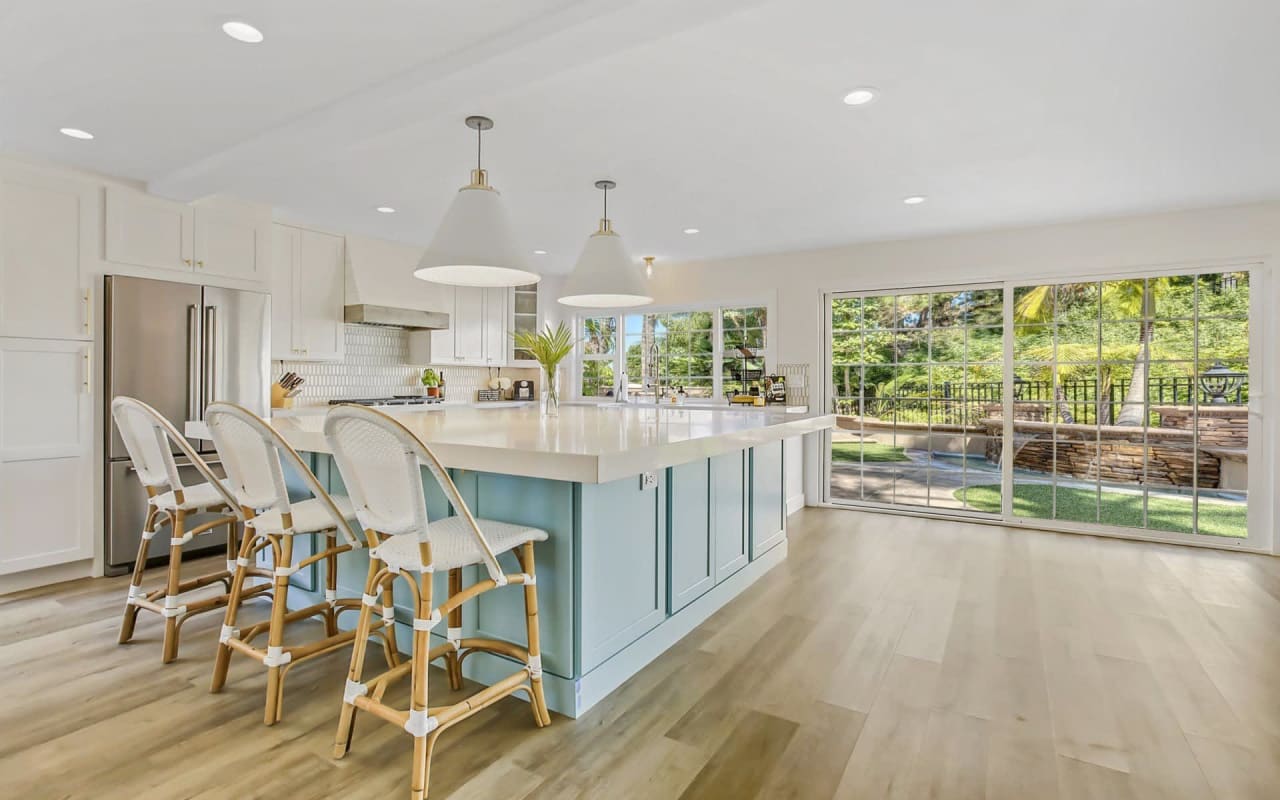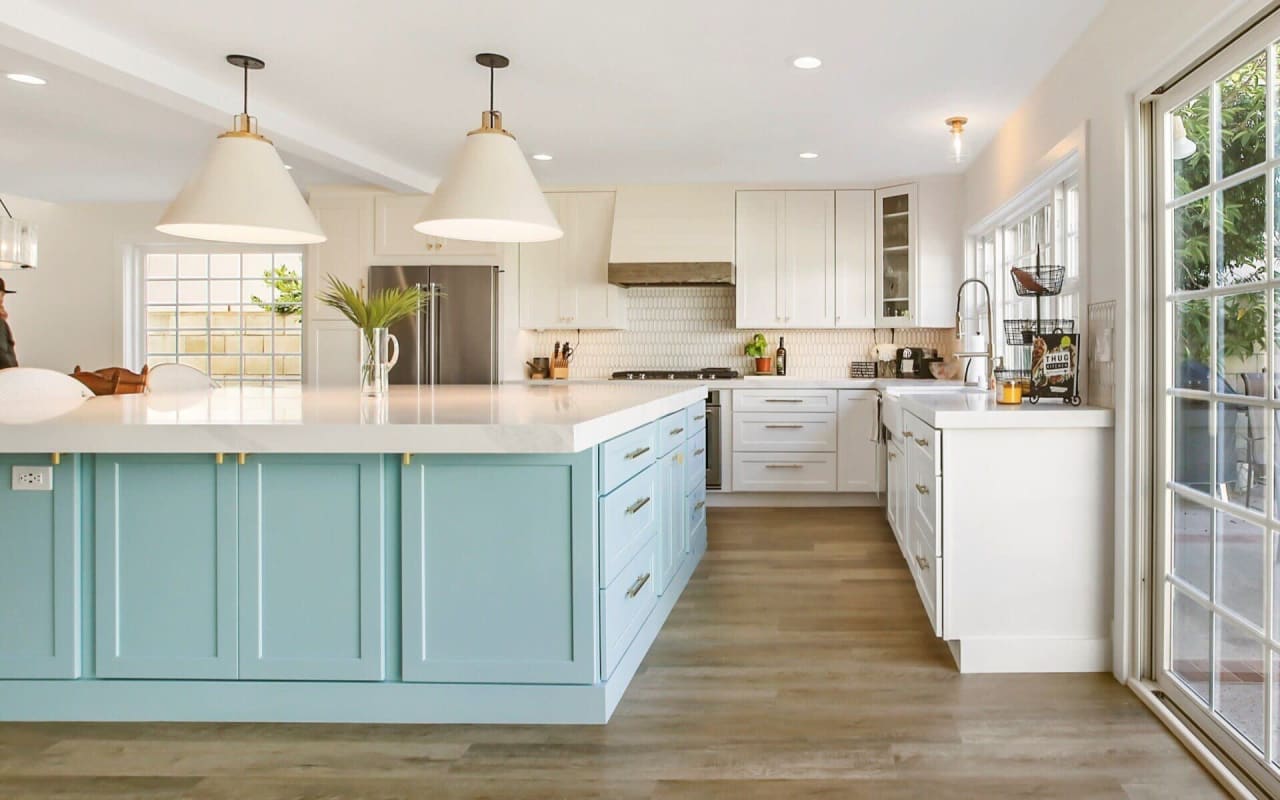 Your Style
After you've thought more about how your lifestyle will affect the design, you can start thinking about your personal style! How you want your kitchen to look. Do you prefer countertop appliances for easy access? Or would you rather have cabinet space to put everything away?

When it comes to cabinetry, you will discover different styles and designs perfect for you. For example, floating shelves are great for extra mugs and decor, or perhaps you prefer everything behind closed doors. Is your style more farmhouse or modern? The options are endless!

Once you choose your favorite styles, you can now look into the materials you need. Durability is always important to look at, especially if you have kids. Purchasing countertops, flooring and cabinetry should all be great quality that won't leave you with cracks, chips or stains. Granite or quartz are affordable countertop options for example. When choosing the materials that fit your style always consider the durability and what is within your budget.

​​​​​​​Bonus design tip: Optimize corner cabinet space. Corner cabinets can hold a lot of large appliances and utilize the entire kitchen space. These are great for extra storage. Add in a lazy susan within the corner cabinets to get even more use out of it.
​​​​​​​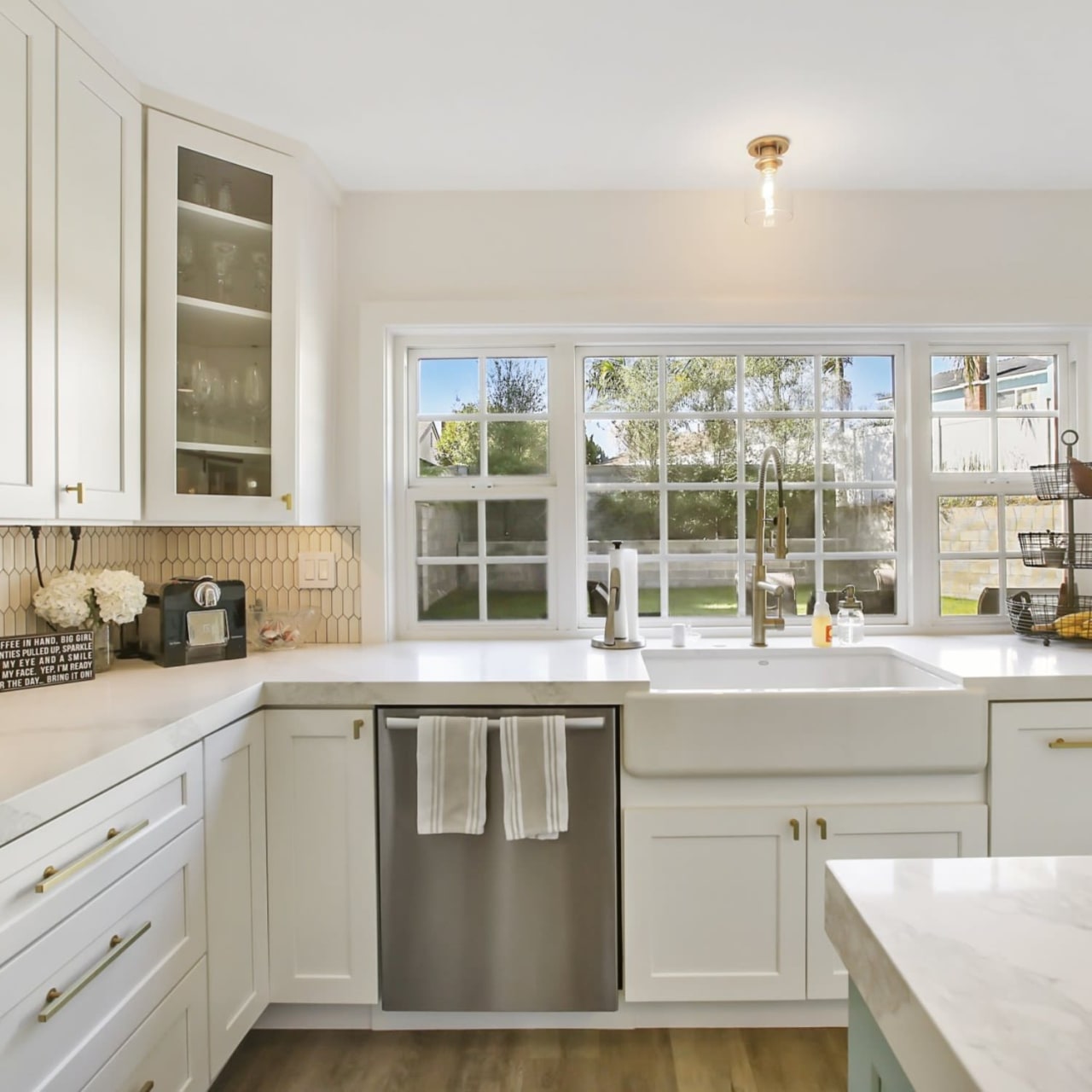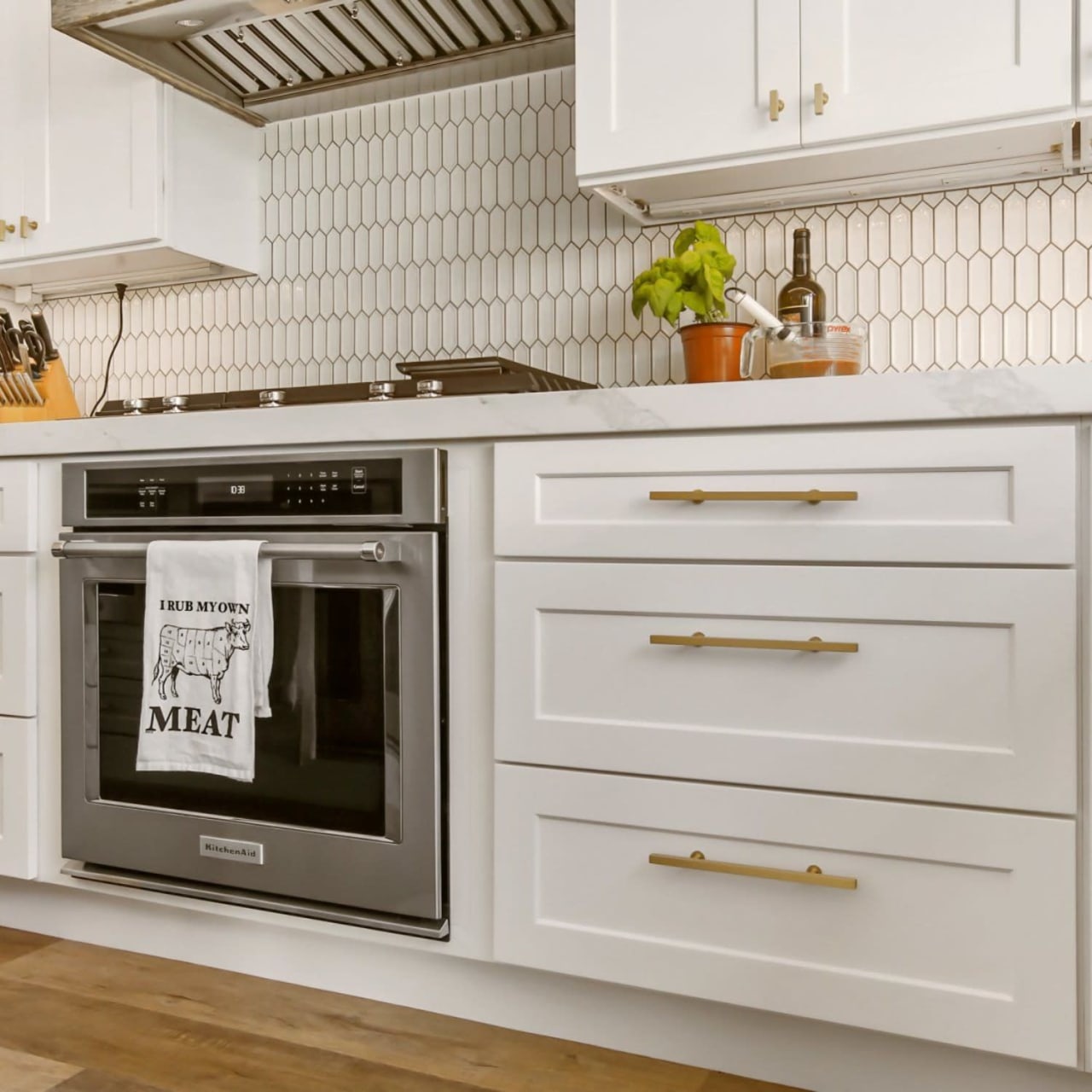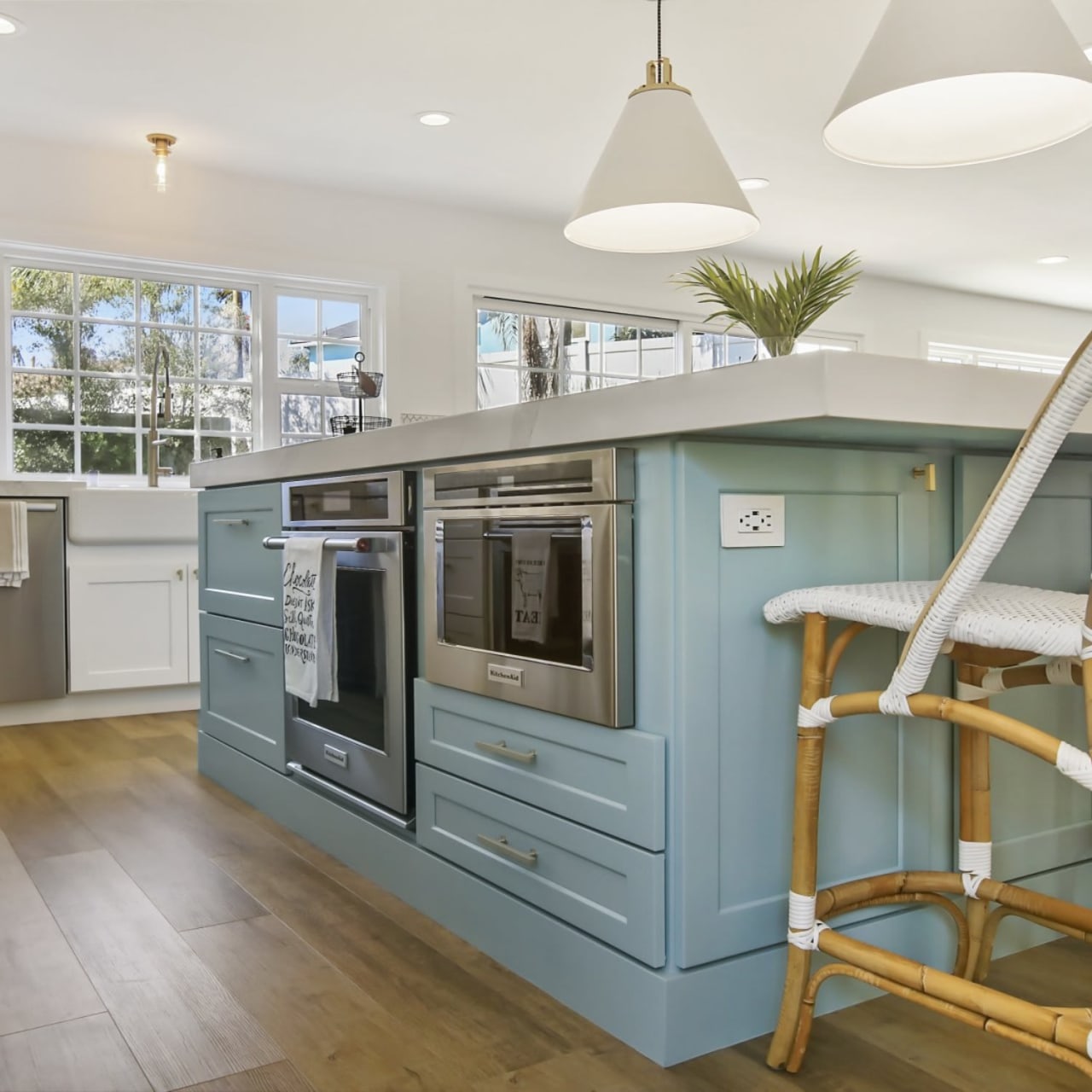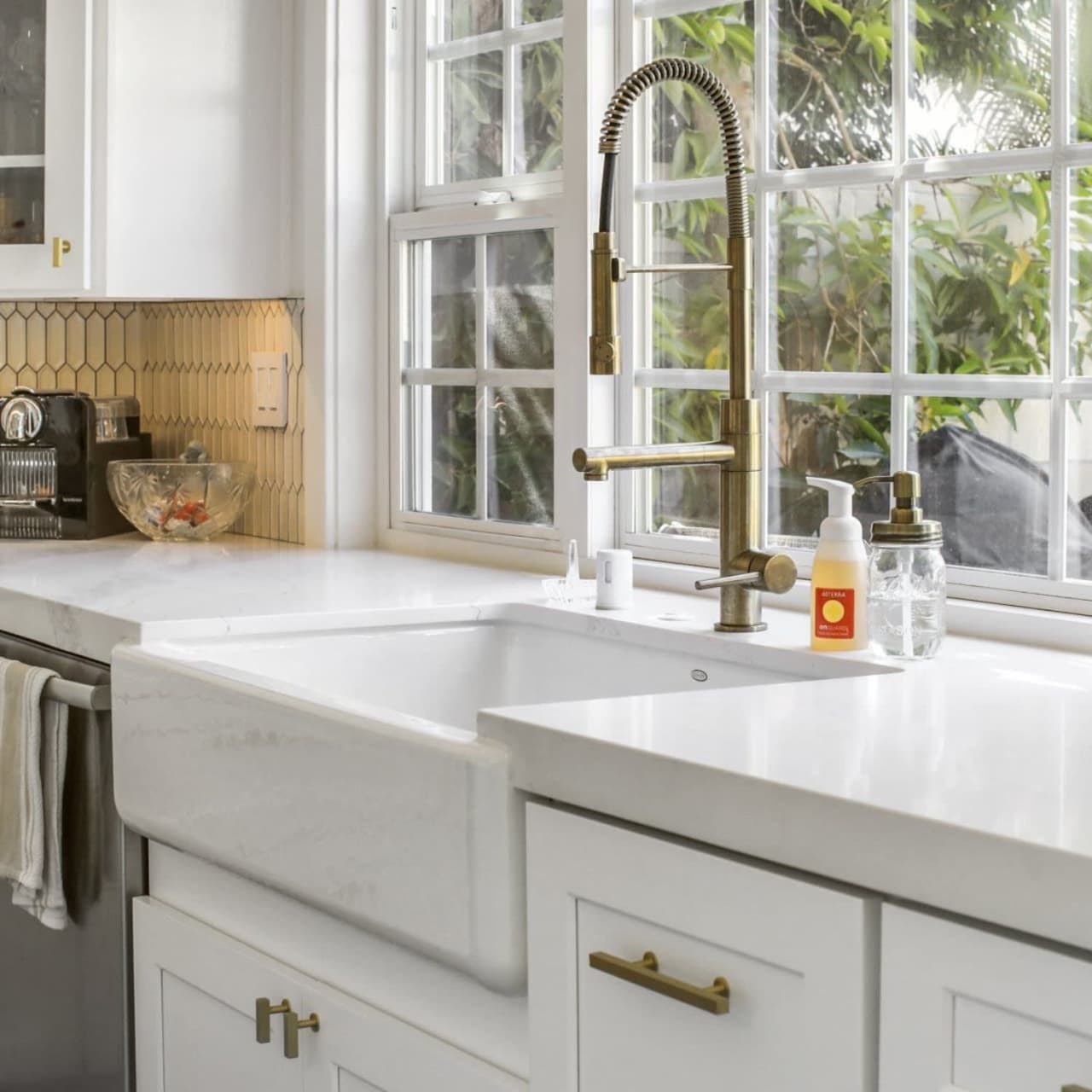 Keep It All Organized
Keeping the kitchen clean and organized is a goal in everyone's home. That's why it's important to design an efficient floor plan that best suits your home. To keep the kitchen kid friendly, make sure the stove top areas are not in high traffic areas. Another kid friendly tip is the microwave. If you have kids that will be using this appliance often, you'll want to consider the height in which you place it. You should also think about who will be in the kitchen at one time. Will you need wide walkways, or will it just be you most of the time?

You also want to design a kitchen that makes the most sense when putting in cabinets and appliances. We will help you plan the perfect layout that will allow good flow and ample space to work with.

​​​​​​​Organize everything within reach. Where will your cabinets and drawers be best suited? Keep cabinets drawers for storage bowls and sandwich bags near the fridge to easily store leftovers and store your dishware in a cabinet near the dishwasher for easy clean up and unloading.
​​​​​​​

Hiring a Trusted Design-build Team
If you're ready to build your dream kitchen, Opulent Design Build is with you every step of the way. We are committed to listening to our clients and helping them find the perfect design.

Opulent Design Build has been Orange County's most trusted design-build team for more than 20 years. At Opulent Design Build, we have transformed the complicated process of home design, building and remodeling into an experience you'll love! Contact us to start the process today. Message us or give us a call at .