Turn Your Master Suite into a Spa-Like Retreat
After a long day at work, wouldn't you like to come home to a relaxing spa-like master?
Your master bathroom could be a rejuvenating ensuite that feels more like a luxury hotel suite than a regular bathroom. You deserve a space where you can peacefully unwind.
Whether you're ready for a complete bathroom redesign or are looking for tips to get started, we can help you transform your space into the master suite you want.
Define Your Master Suite Style
What type of style and design best describe your dream master bathroom? We share some ideas below.
Hotel Inspired
Feel like you're walking into a 5-star hotel with all the amenities you could want. Your master should include amenities like heated floors, heated towel rack, TV, sound system, and more.
Simple Chic
No clutter, no fuss, just a beautiful and chic master bath that looks and feels like a spa retreat. Simple chic does not mean a lack of design or amenities but rather creating a space that emulates tranquility.

Now that you have your style finalized, it's time to think about the fixtures and amenities that will turn your master bathroom into the retreat you're looking to achieve.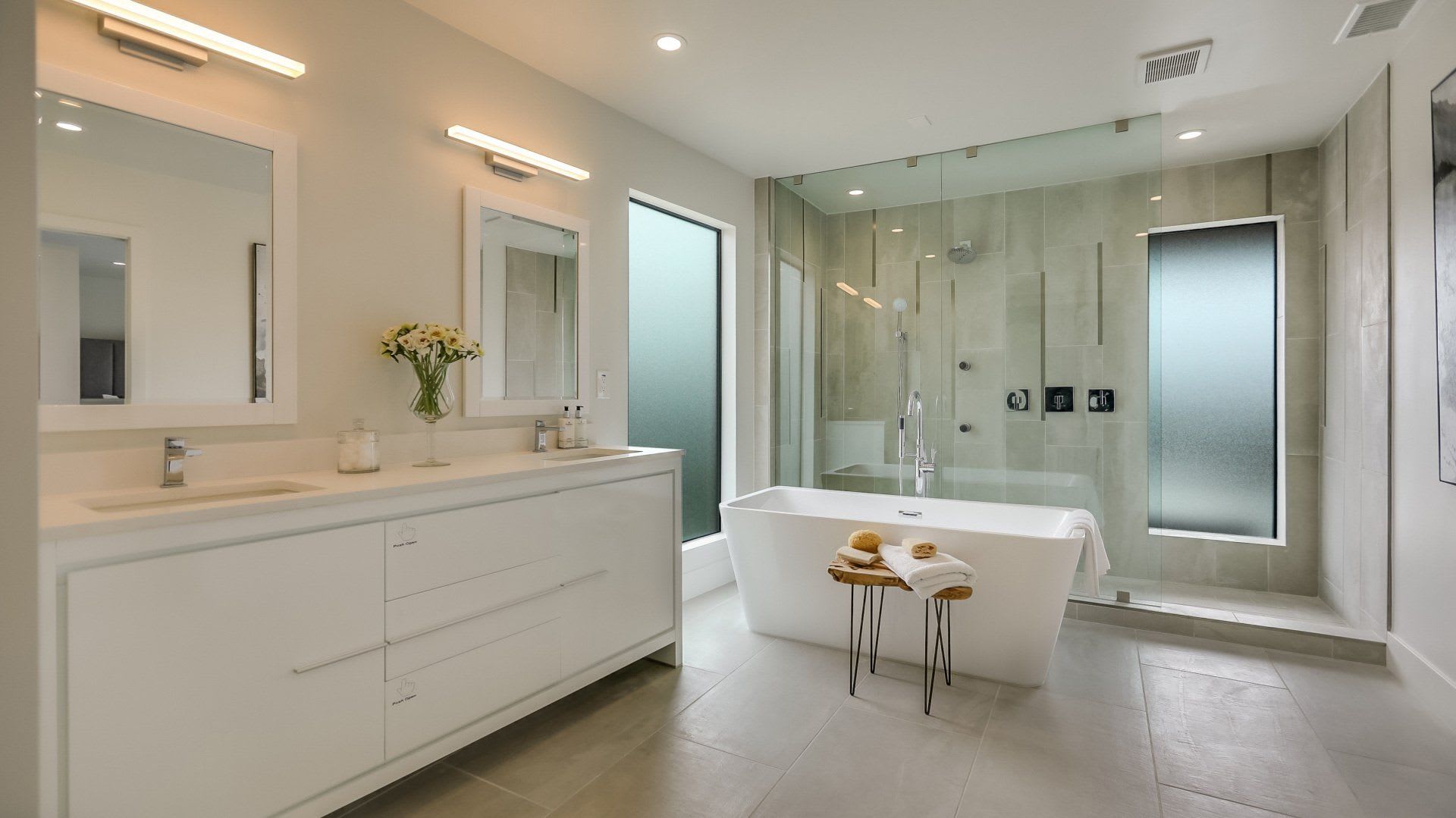 The Right Master Suite Accessories, Fixtures, and Amenities
The design of your bathroom is important, but choosing the right accessories and fixtures is what truly creates your oasis of peace.
Soaking Tub
Perfect for relaxing and spending time inside your master bathroom. There are many options for finding the right soaking tub that maximizes floor space and matches your style.
Steam Shower
Unwind after a long day or get fired up for a new one in a steam shower. There are even health benefits to taking a steam shower such as increased circulation, reducing joint pain and stiffness, and purifying your skin.
Digital Amenities
Perhaps your ideal way to peacefully spend time is being able to watch your favorite shows from the soaking tub or a sound system to relax to your favorite music.
Luxurious Fixtures
Simple touches like adding a chandelier above your soaking tub provides a luxurious touch to your space.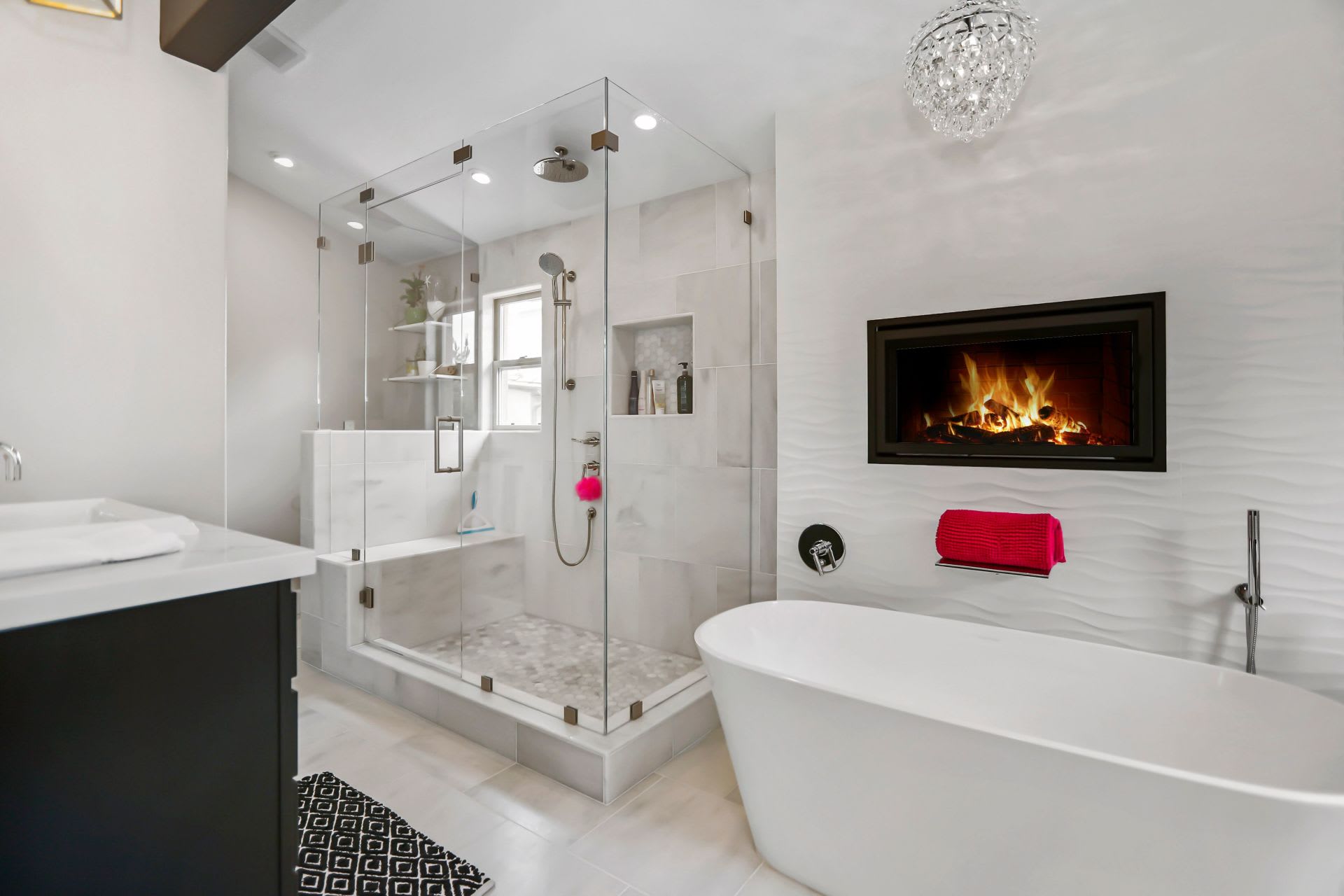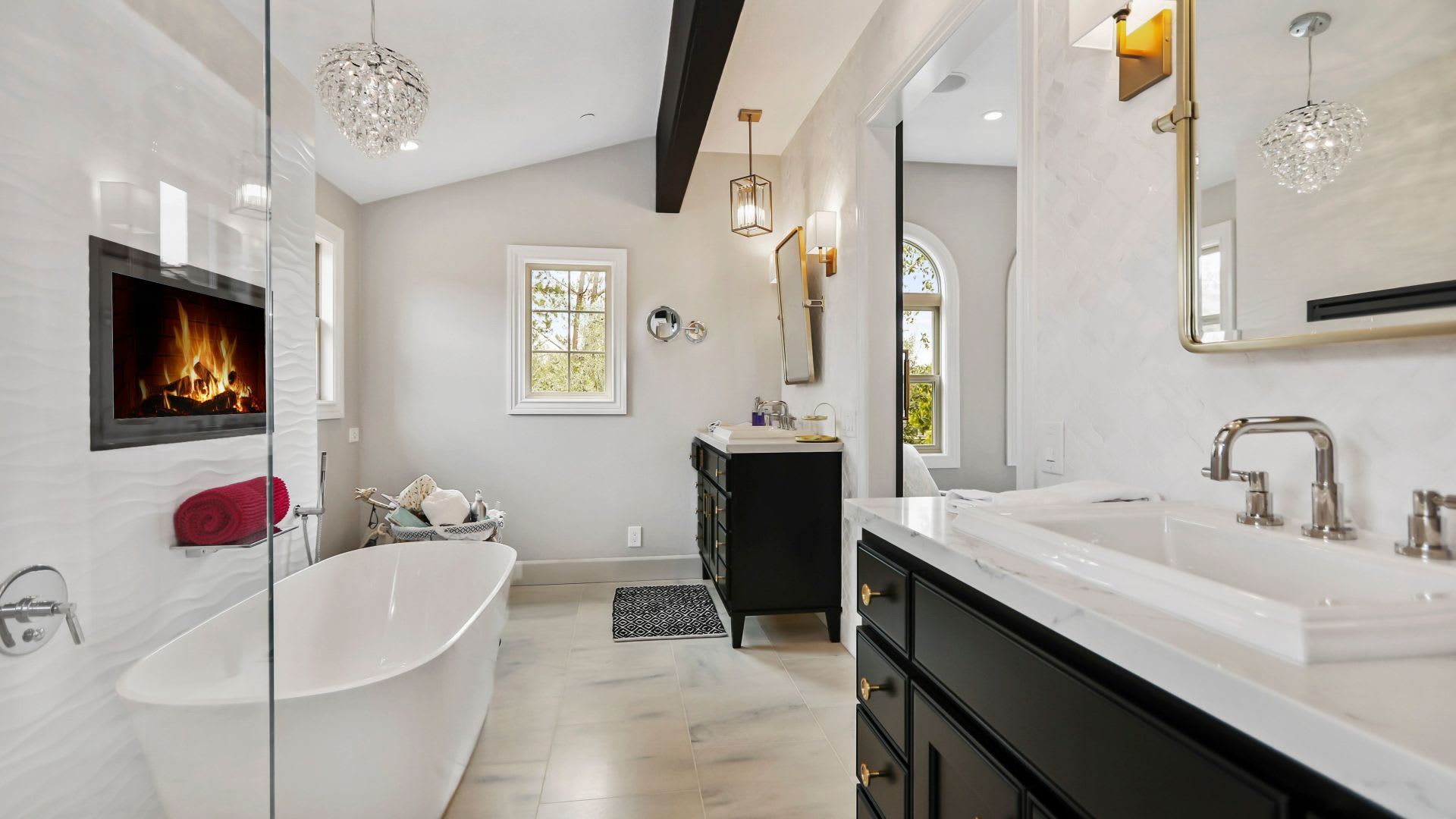 Create Your Dream Master Suite Escape in Orange County
Opulent Design Build is the trusted name for master suites in Orange County. We've helped many homeowners create their dream spa-like master retreat! We'd love to start the conversation with you on your perfect idea of a master bathroom. Send us a message to start the conversation or give us a call at
949-340-0915
.