Have you been thinking about upgrading your master into a spa-like bathroom? If you're ready to create your own master retreat, consider the latest trend, a wet room. Learn how a wet room can transform your bathroom into the spa environment you've been dreaming of while maximizing your bathroom space.
​​​​​​​
What Is a Wet Room?
A wet room is a bathroom with a shower that has all of its walls tanked, or completely waterproof. The design incorporates curbless walls and brings the shower at the same level as the rest of your bathroom.

Wet rooms can be frameless and include a rain shower head or even a handheld shower head with your tub within the same area. The area does not have a door, but instead incorporates a singular glass panel that separates the shower area from the rest of the bathroom to protect from splashing.
​​​​​​​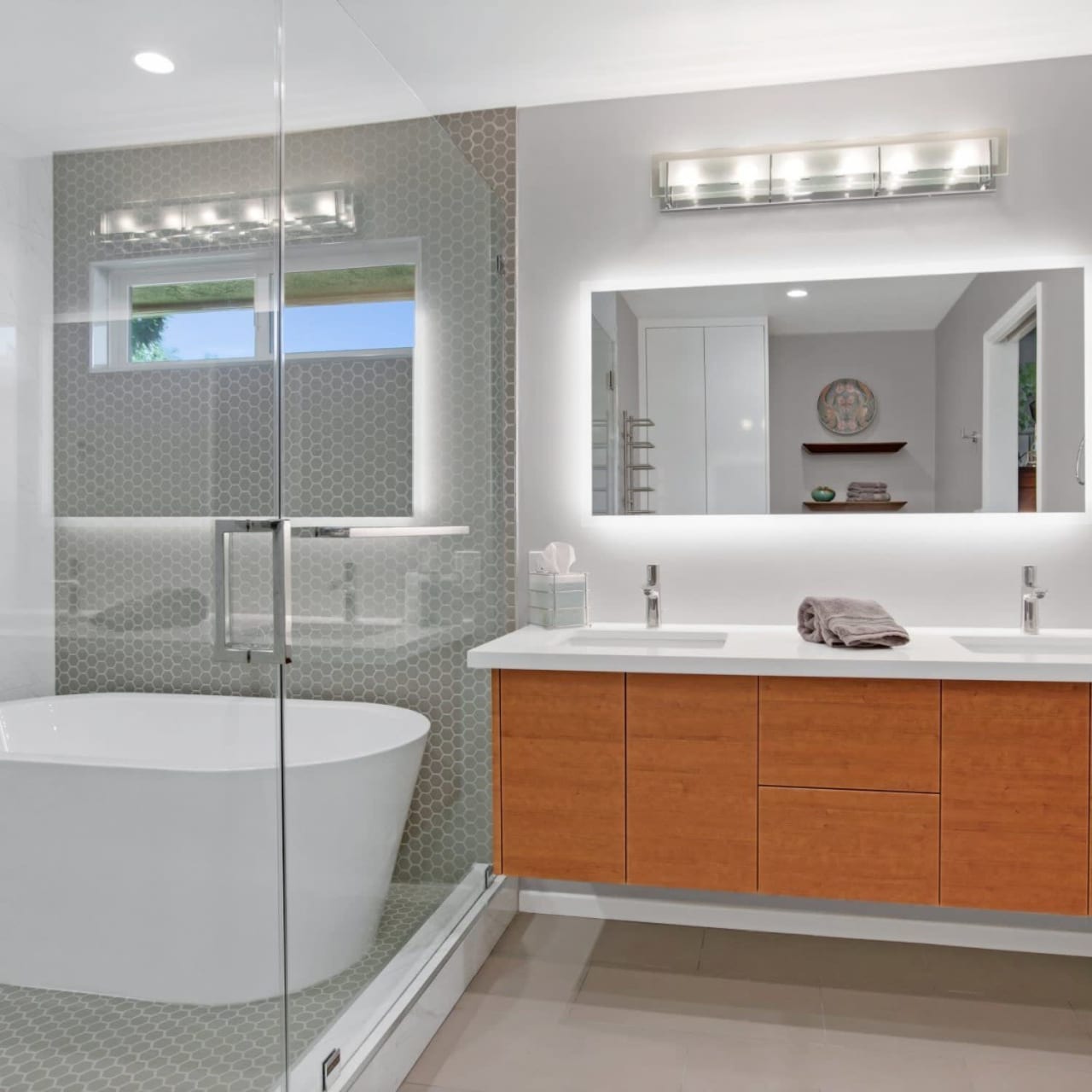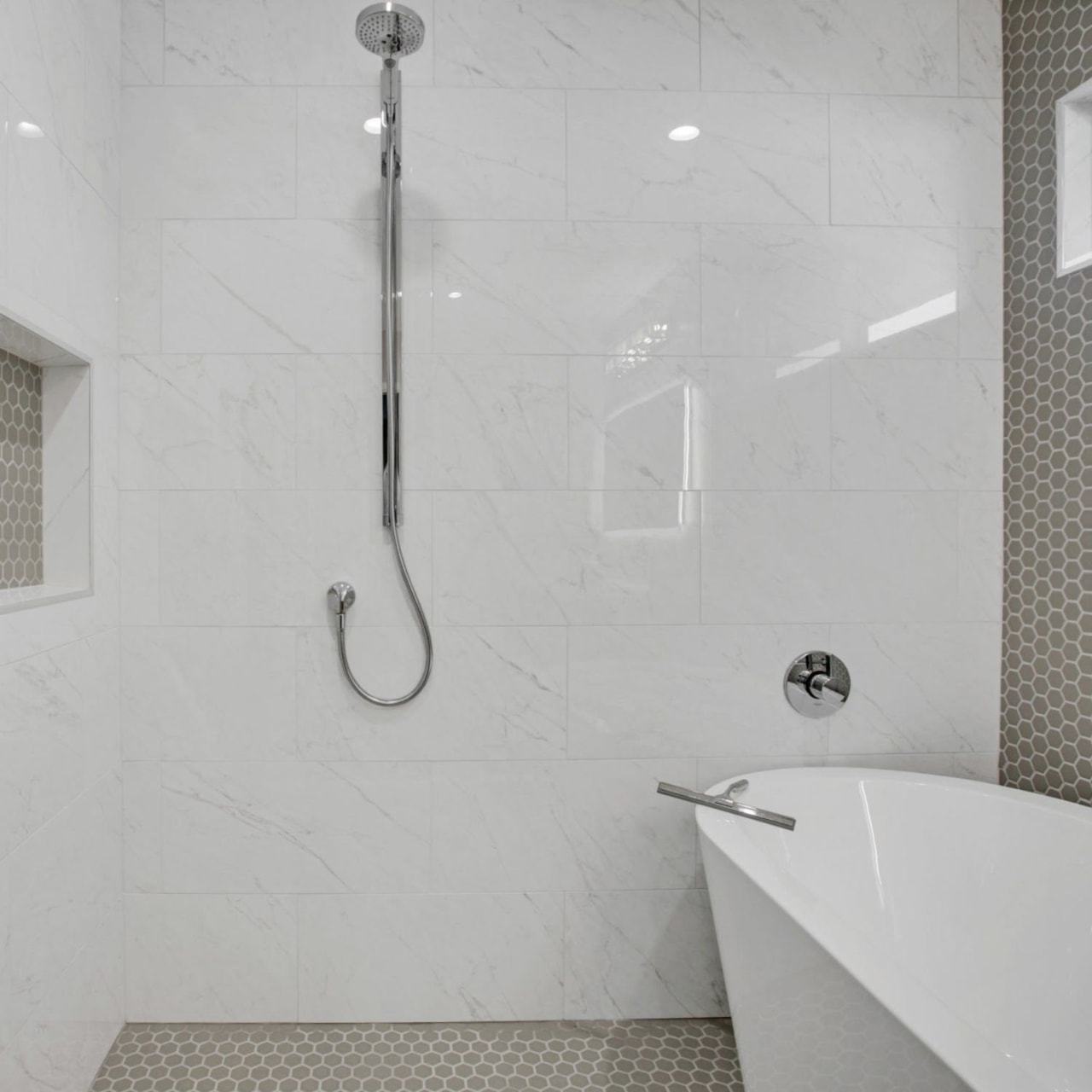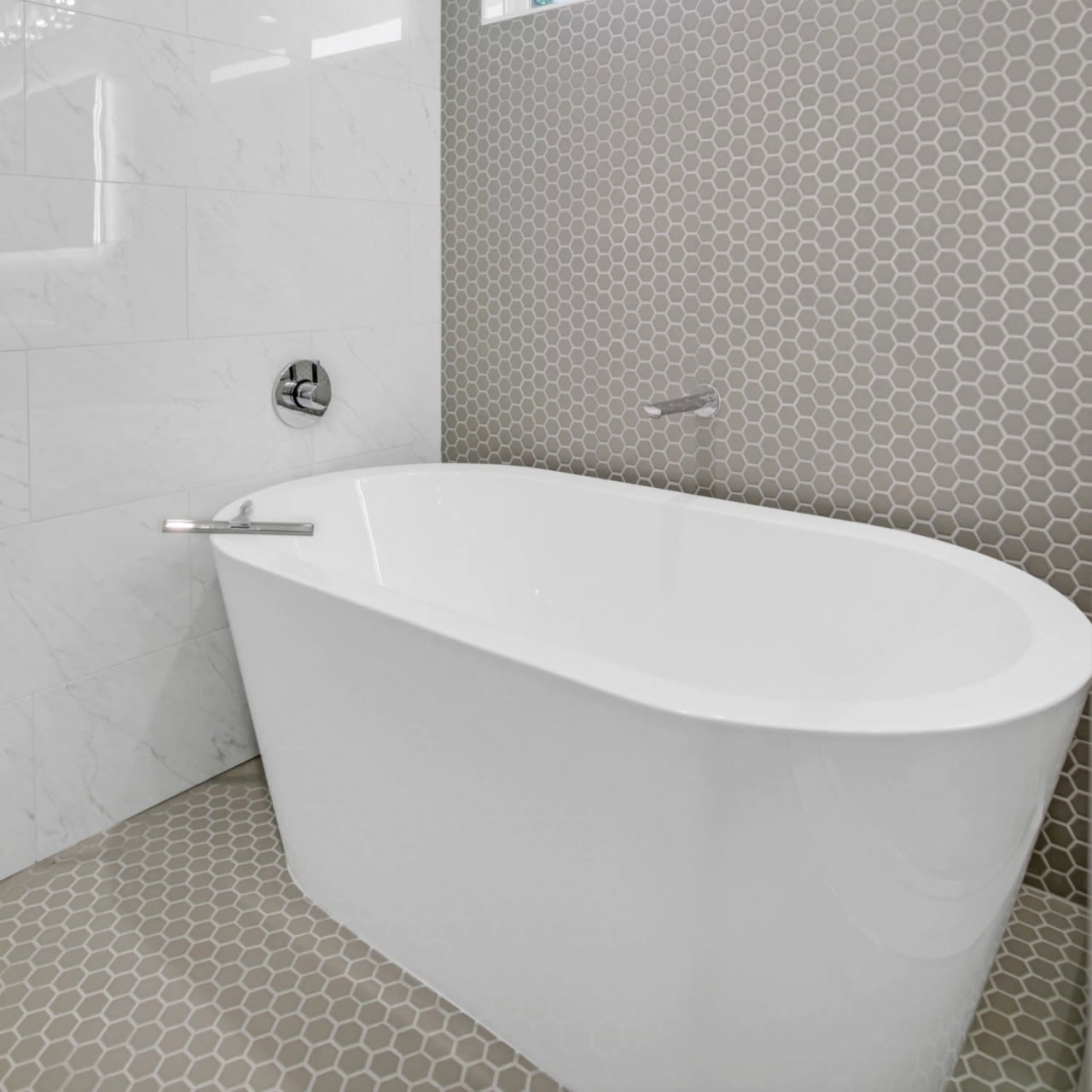 Planning For a Wet Room
Having an idea of what styles and material you would like will help give you a better idea of what your budget will be. When thinking about the design, there are a few main styles of wet rooms to consider.

Some wet rooms have a curbless shower with or without a step-up. They could also contain a freestanding tub with a steam shower. As far as the materials, bright white subway tiles will provide a timeless look while large-format tiles give the room a dramatic open look. Or even mosaic tiling for a unique design

​​​​​​​Whatever your design dreams are, our design build team here at Opulent are here to help you create the wet room of your dreams. Our team will work with you to select the best materials for a wet room that will best accentuate your existing space.
​​​​​​​

Design For Functionality
With any bathroom design, you want to maximize your space for storage while still creating a beautiful room. Our team will optimize the space, giving you the right amount of storage needed.

​​​​​​​We will incorporate vanities that will give you ample storage as well as sleek built-ins to store your linens, towels, and skincare products. Equipping your master with good storage, will not only utilize the space but will also provide great resale value down the line.
​​​​​​​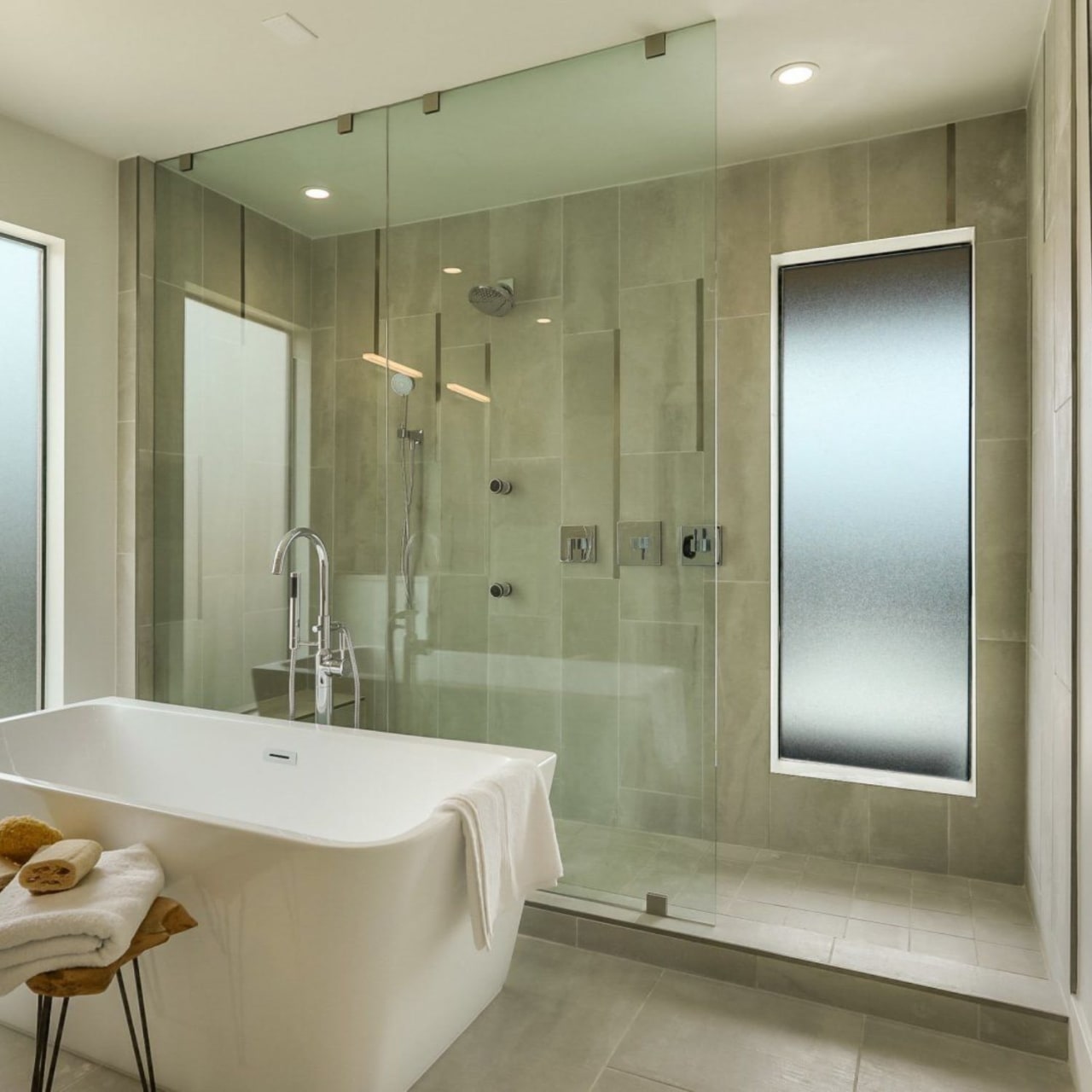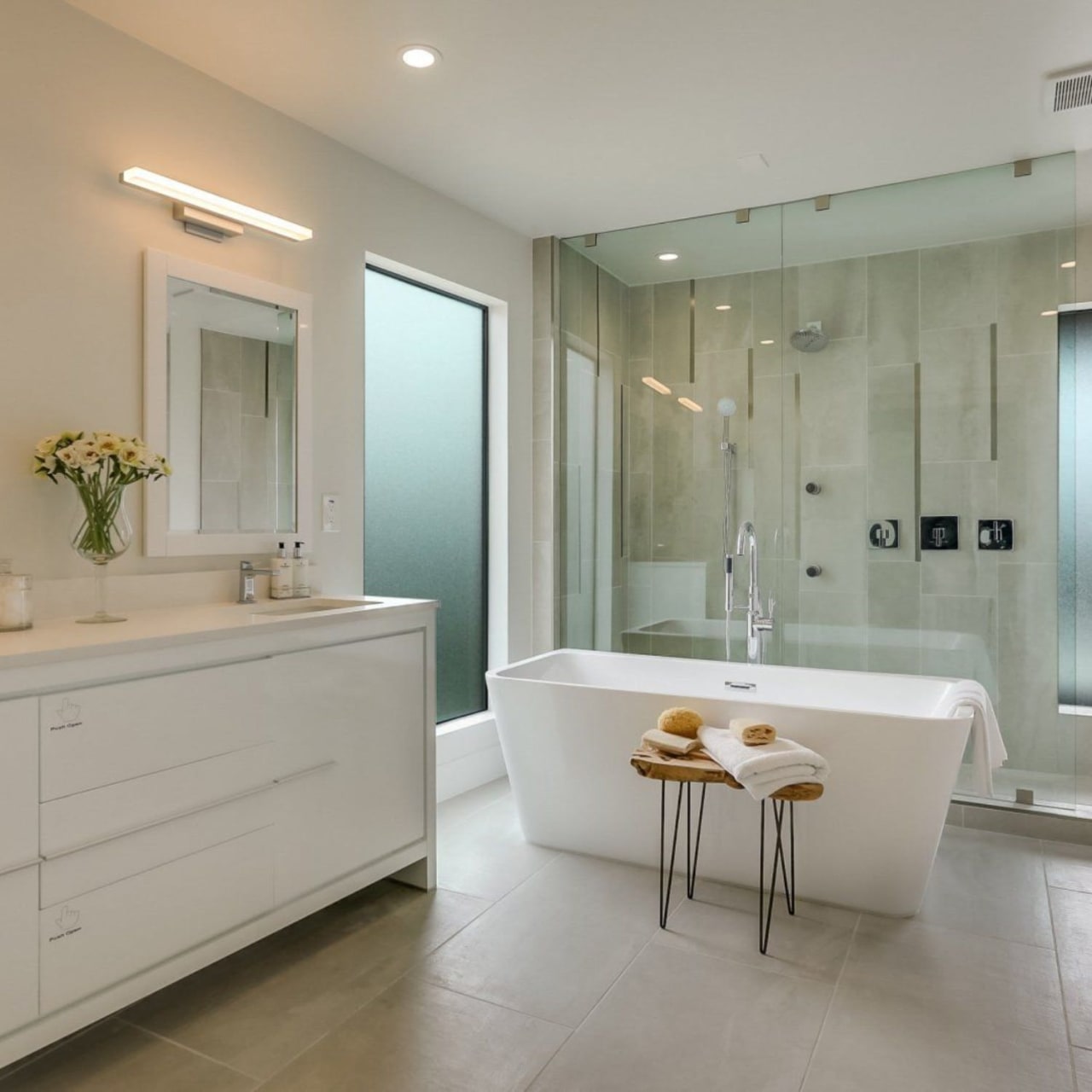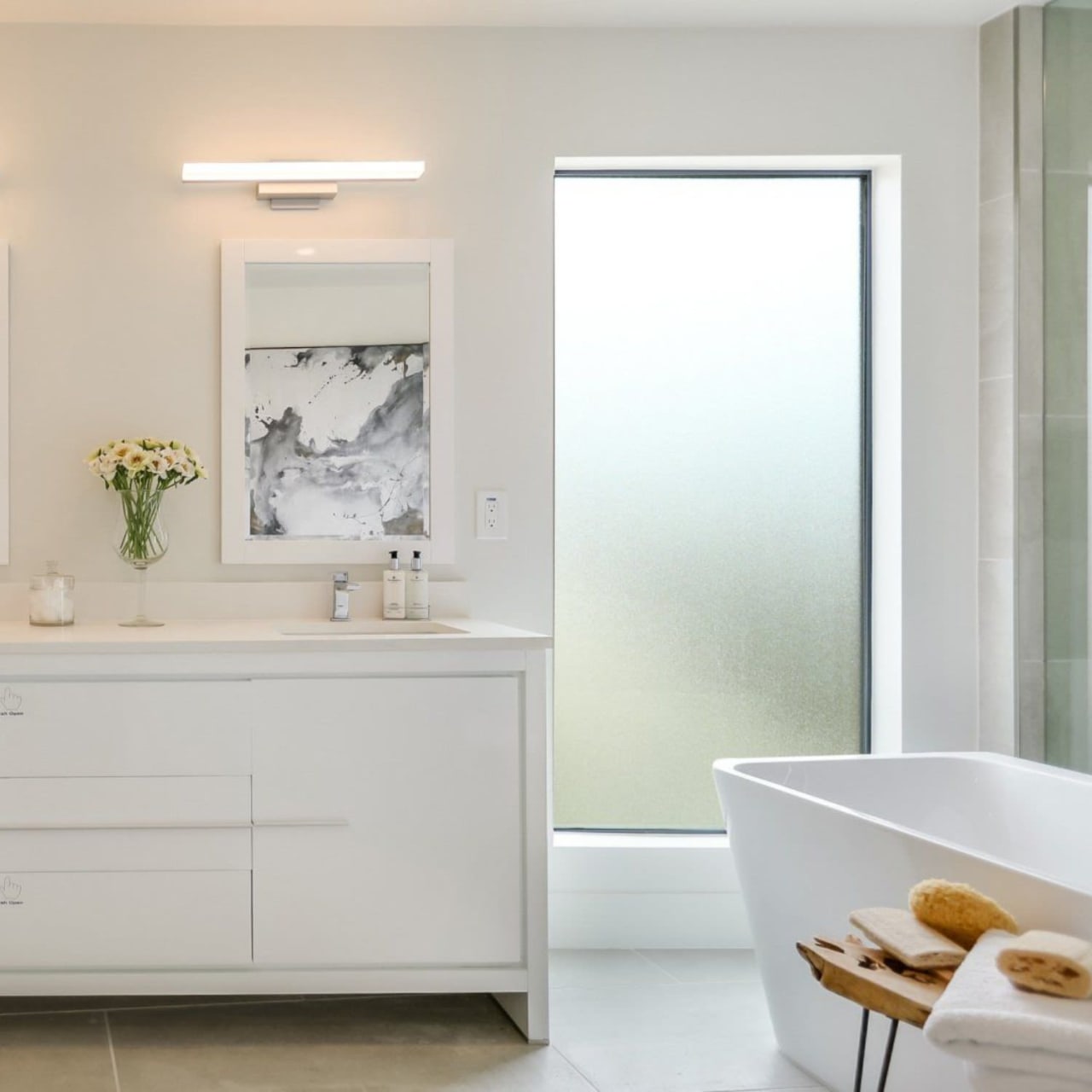 Keep Expenses in Mind
As we mentioned above, planning ahead with your design ideas and materials will help you stick to your budget. When working with a design-build team like Opulent you get the benefits of using a professional team to draw out the entire design with you as well as having the same team complete the project for you. The entire renovation process is handled by one team.

Wet rooms can be more expensive, as it is a luxurious design. That's why hiring the right team to design and build everything out for you will make your investment much more worthwhile.

​​​​​​​When you work with Opulent, we plan out ahead of time what your space will look like post-construction, using spatial planning. This will not only allow you to see what the end result will look like but it will also give you an accurate depiction of how tweaks will affect the layout, style, and budget.
​​​​​​​

The Design-Build Team You Can Trust
The Opulent team is here to ensure your bathroom renovation is a seamless and enjoyable experience for you. As Orange County's premier trusted design-build team, we keep the entire process simple and fun.

Opulent will personally handle every aspect of the design, permitting and construction project process, making us your choice one-stop design-build company. For your free consultation, message us or give us a call at .