Nestled halfway between Los Angeles and San Diego lies the beachy surf town of San Clemente. San Clemente is the southernmost Orange County city and a tourist destination in its own right. Lucky residents who call San Clemente home get to live in a city with enviable weather and very close proximity to the Pacific Ocean. If you're a fan of architecture, then you'll see why this city's nickname is the "Spanish Village by the Sea." Here you will find classic examples of the Mediterranean and
Spanish Colonial Revival
around town in the homes and commercial buildings. There's plenty to see and do in San Clemente, and when in doubt regarding what you should get up to next, just think like a local and get the most out of your day.
Go to the beach
When you're this close to the Pacific Ocean, spending a leisurely day taking in some sun at the beach is a no-brainer. North Beach is a great choice for doing just that. In the off-season,
North Beach
is less crowded and easygoing. However, come summer, this beach located at the northern tip of San Clemente definitely sees its fair share of tourists and crowds. You shouldn't let that deter you from catching some rays here, though. North Beach has a little playground for the kids, bonfire pits, and parking can be found nearby at the Metrolink station parking lot.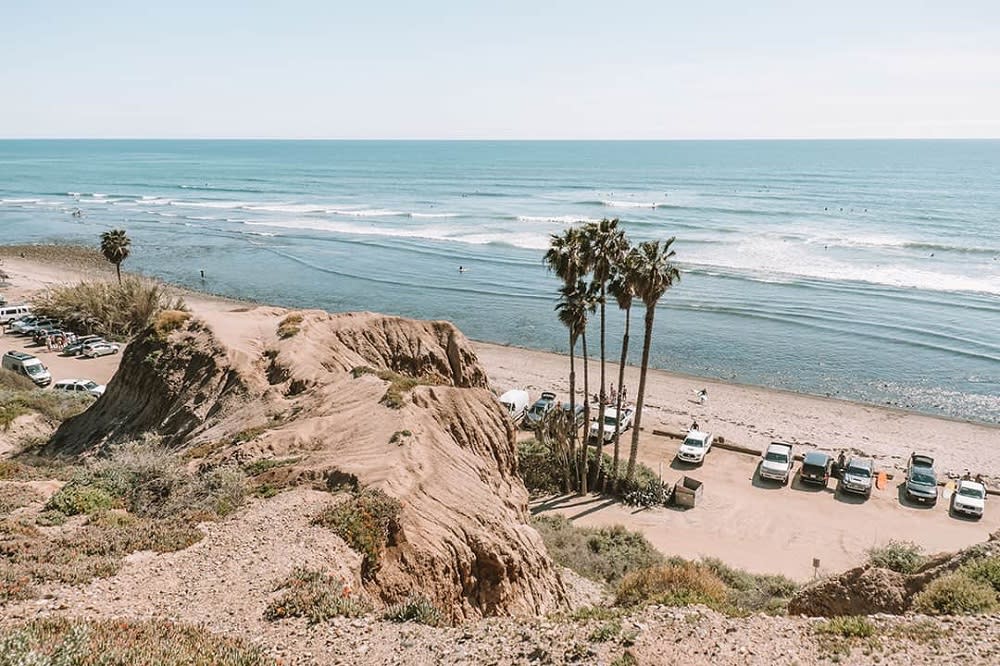 San Onofre, Photo courtesy of No Man Before
Less than a 10-minute drive south of North Beach is another popular San Clemente beach,
San Onofre
. The official name is San Onofre Surfing Beach, but locals often affectionately refer to San Onofre as Old Man's Beach or San O. Popular with surfers for its consistent break, San Onofre Beach also has volleyball nets, lifeguards, bonfire pits, and parking. The beach and state park encompasses 3,000 acres in total and is one of California's most-visited beaches. When you've had enough surf and sand, be sure to explore the nearby nature areas.
Another option for beachgoers is the
San Clemente Pier
. The pier was originally built in 1928 and was 1,200 feet in length, However, after heavy storms destroyed the pier in 1939, it had to be rebuilt at a cost of $40,000. The pier would suffer another bout of storm damage in 1983, once again requiring it to be rebuilt, but this time with a $1.4 million price tag. Today, the pier spans 1,296 feet and is the number one destination in San Clemente, beloved by locals and visitors alike. When you're done strolling the pier, take some time to walk along the adjacent beach or grab a bite to eat at the
Fisherman's Restaurant & Bar
.
Get some retail therapy
No trip to North Beach would be complete without stopping by
Avenida Del Mar
to do a little shopping. Dotted with cute boutiques, eclectic shops, and even a dog bakery, downtown San Clemente has something for everyone regardless of personal tastes or budget.
San Clemente Downtown Business Association
also hosts fun, family-friendly events, fairs, and socials.
Located in the center of downtown San Clemente just blocks from the beach on Avenida Del Mar, you'll find the
San Clemente Wine Company
. Featuring a wine bar that also offers beer and charcuterie plates, the San Clemente Wine Company hosts special wine events and dinners, has wine accessories for sale, and a wine club for wine lovers to join. San Clemente Wine Company also has corporate gifts and a selection of fine cigars to enjoy with your wine.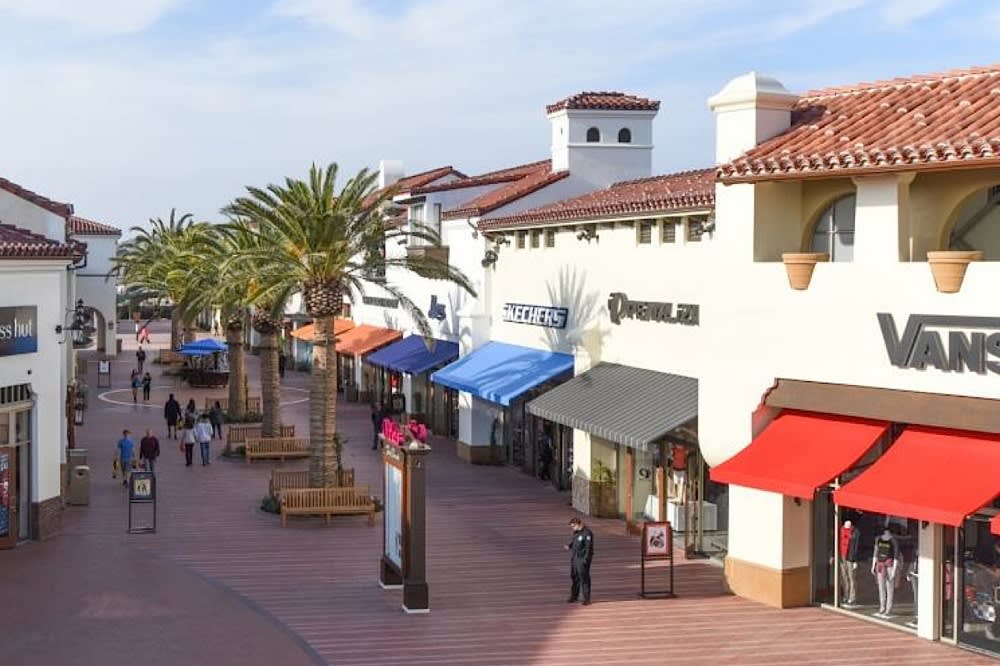 The
Outlets at San Clemente
is another shopping destination for those in need of some retail therapy. The Outlets at San Clemente is a huge, outdoor outlet mall and is the place to shop for deep savings on popular brands such as Calvin Klein, Cole Haan, Hurley, and Nautica, to name a few. There's plenty of parking and also a large
movie theater
where you can catch the latest blockbuster releases. After shopping or a movie, don't forget to grab a snack at one of the mall's restaurants and eateries to fuel the rest of the day's adventures.
Visit a local brewery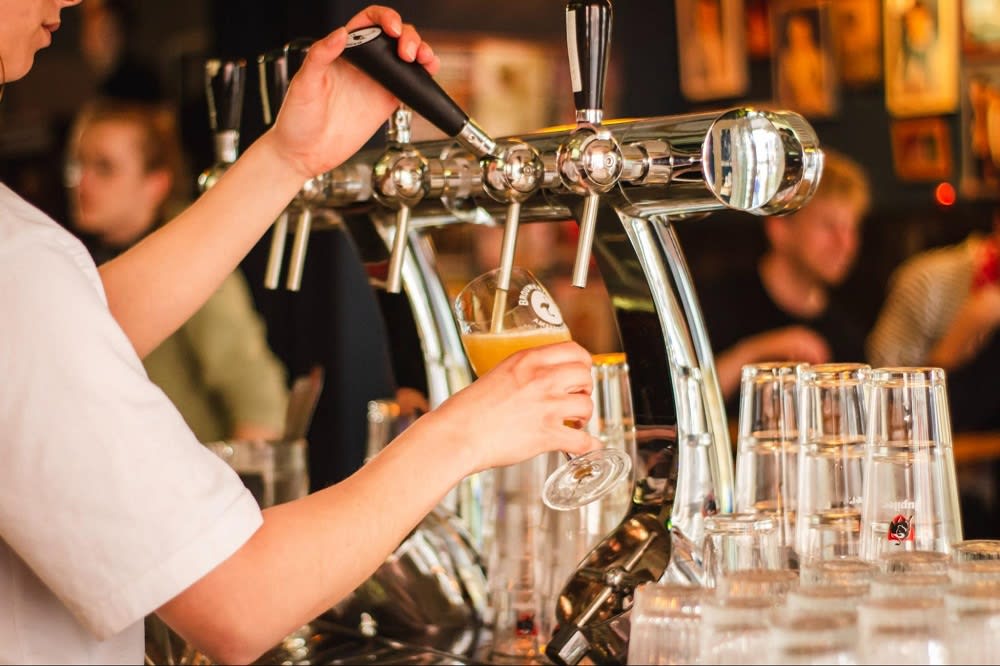 If you're a craft beer type, you're in luck. San Clemente is an up-and-coming craft beer destination and is home to several local breweries with unique beers on tap. Many of the taprooms don't have a food menu, so grab a bite prior to or after you visit, or pick something up from the food trucks that often stop by these locations.
Left Coast Brewing Company

is a family-owned and operated brewery located on Puerta Del Sol in San Clemente. For nearly 20 years this independent brewery has been honing its craft to bring beer lovers unique and interesting flavors using premium ingredients. The San Clemente location does not offer food, but there is a food truck that comes by on the weekend where you can grab a bite to eat.

Lost Winds Brewing Company

is what you get when an award-winning homebrewer crosses paths with a classically-trained head brewer. The resulting outcome is Lost Winds Brewing Company located on Calle Negocio in San Clemente. Featuring an extensive selection of choices ranging from lighter ales to barrel-aged beers, this brewery touts itself as dog and family-friendly and has an upstairs game room as well as an outdoor patio. However, like Left Coast Brewing Company, there is no food menu available, but there is a

schedule of food trucks

that come by to feed hungry beer lovers.
Explore cultural centers and museums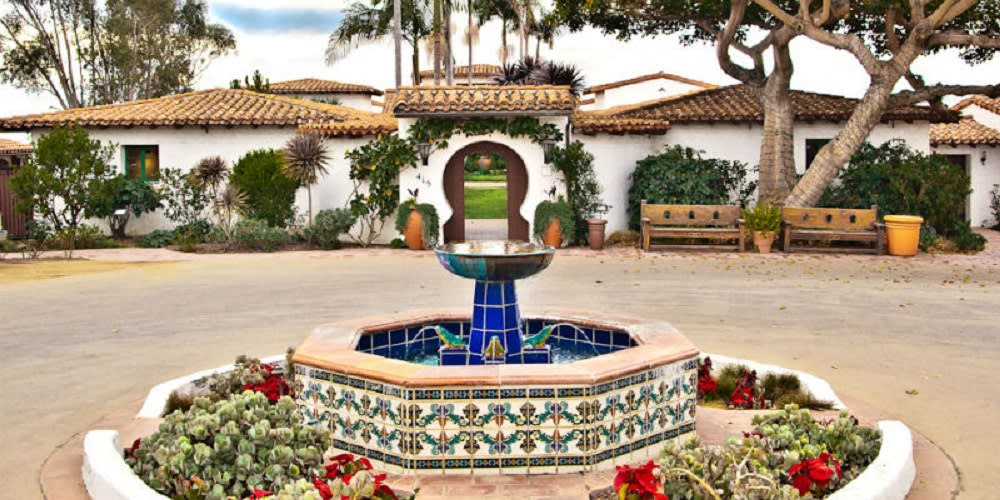 Photo courtesy of Casa Romantica
With the rich history that San Clemente has, you can bet that there's no shortage of places here to take in a bit of culture. Arguably one of the most culturally-significant sites in San Clemente is the
Casa Romantica Cultural Center and Gardens
. What once was the home of Ole Hanson, founder of the community of San Clemente who in 1927 built this Spanish Colonial Revival home on a bluff above what was to become San Clemente, is now an invaluable cultural center. Hanson would later go on to design the rest of the city of San Clemente after this property.
Fast forward to today, and the Casa Romantica is now a registered historic landmark and home to a wide range of cultural programs including music, art, a lecture series, and horticultural programming. There are also free arts education programs year-round for children as well as an annual music festival. Its gardens and home are open to the public, so be sure to visit the art gallery with seasonally-changing, award-winning artists and exhibitions.


One thing that San Clemente is known for is its surfing culture. From T-Street to Trestles, it also just so happens to have some of the best breaks in Southern California. Since the 1930s, locals and tourists alike have flocked to its shores to catch waves whether recreationally or competitively. As such, it's no surprise that San Clemente also has one of the world's foremost collections of surf history, memorabilia, video and photography, and scholarly works from around the surfing world. The
Surfing Heritage and Culture Center
hosts events and exhibits and offers surfing resources and tours. There's also merchandise for purchase which helps support the center.
Eat like a local
With a thriving local food scene, you have your pick of places to eat. San Clemente has a variety of restaurants and eateries ranging from quick grab-n-go eats to upscale dining experiences. San Clemente is also a health-conscious town, so you'll have no trouble finding vegan, vegetarian, or gluten-free options at nearly any place you decide to go.


Located on N. El Camino Real,
Vine Restaurant & Bar
has a wine bar and serves up a seasonal, contemporary menu and deservedly receives consistent five-star accolades. If you can't make it to dine in, delivery is available. However, if you're planning to enjoy a meal here, then reservations are recommended.
Another local fave is
Beachfire
which serves up fresh, local California cuisine with vegetarian options. This Avenida Del Mar establishment has outdoor seating and lively entertainment. Beachfire also has popular happy hour deals offered every Monday, Wednesday, Thursday, and Friday from 3 p.m. to 6 p.m. and its Taco Tuesday menus from 4 p.m. to closing every Tuesday are a local favorite.
If you're craving Peruvian food, you're in for a treat.
Inka Mama's
, located on Avenida Palizada in the Old Town Plaza, has outdoor seating, a full bar specializing in South American cocktails, and an authentic menu to choose from. As evidenced by the glowing reviews, you're sure to get a memorable meal here.
If you enjoy spending time in North Beach and San Clemente, why not become a local yourself? Eddie Hodges and the
Opulent Design Build
team will talk with you to help. San Clemente luxury homes are just a consultation away, so
contact
Opulent Design Build today to get started.