Are you building your own
custom home in Newport Coast
? That's a big project! New homeowners deciding on design elements and amenities they need for Newport Coast luxury homes can be overwhelmed quite quickly, though. This is actually real, and it's called
decision fatigue
. You may get to a point in your custom build where you're just overwhelmed and want to be done. That's when you're going to forget some things.
Before you finalize anything, consider reading this.
Opulent Design-Build
discusses seven amenities that clients love most when looking at Newport Coast luxury homes and want to include in their brand new builds or renovations. Some of these are small, almost afterthoughts for some people – but others are major, and you are not going to want to skip them.

Building and designing a custom home is a huge ordeal, so don't rush into anything. Take your time, think about it, and consider your needs.
Small: Pot filler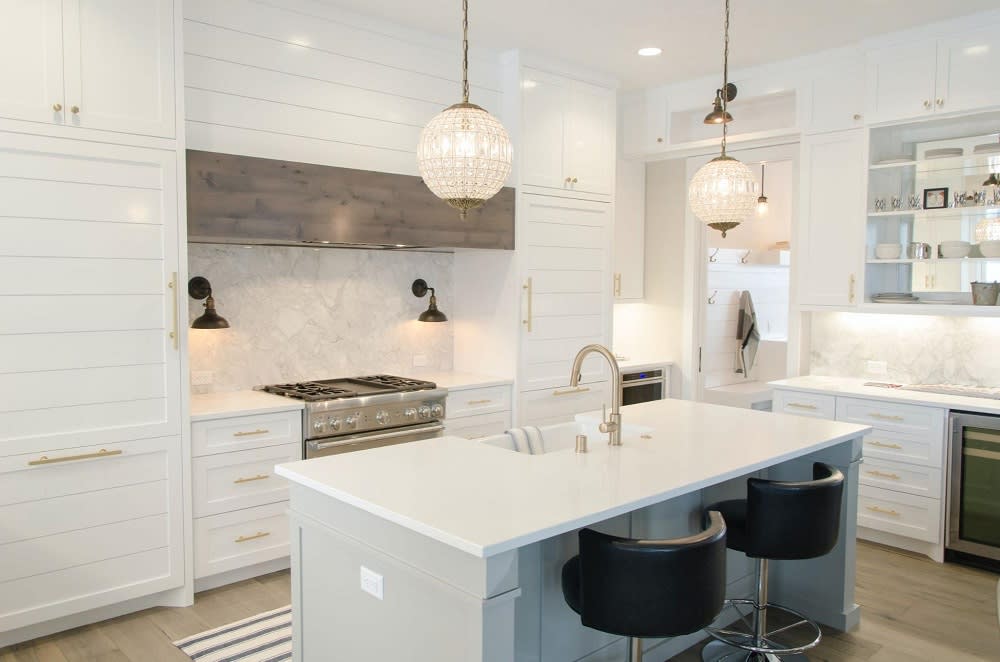 What's the single greatest thing you find in many custom kitchens in Newport Coast real estate, but not in cookie-cutter or boring builds? It's a pot filler. This is something far easier to install before the kitchen goes in, and it's essentially just a faucet over the stove. It pulls out to reach each burner to fill a pot with water for boiling and folds back in after you're done to stay out of the way. This small convenience makes cooking far more pleasant, and it's one of the "little" things you will spot right away when looking at Newport Coast luxury homes and kitchens.
Big: Appliance design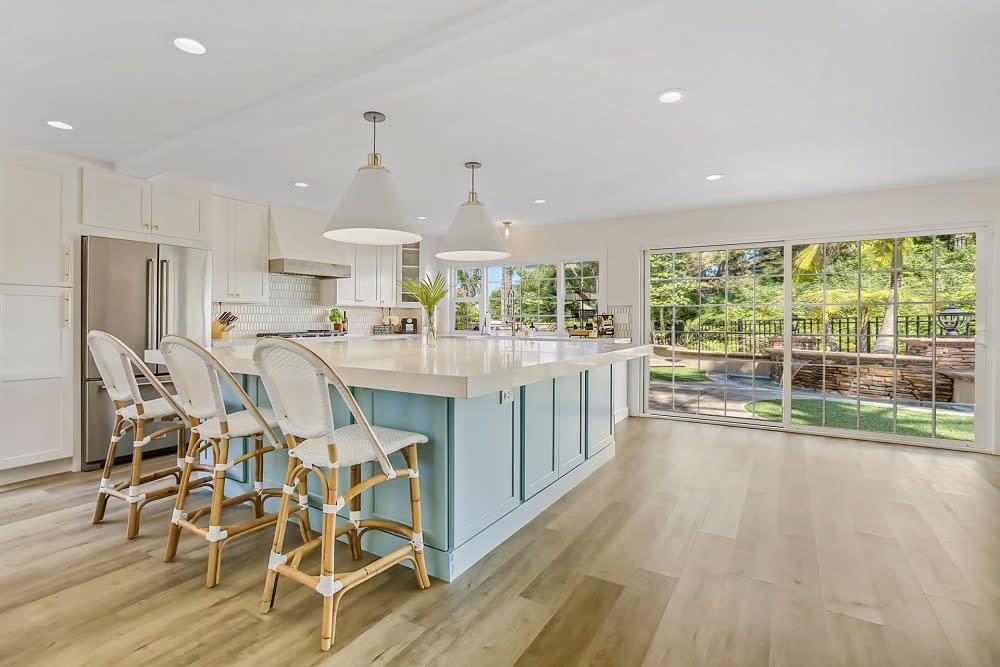 The kitchens in Newport Coast luxury homes are far different from the kitchens we grew up with. Gone are old, lumbering appliances and loud dishwashers (if you even had one!). Now, custom builds can include appliances that look just like the cabinets around them, built into the wall seamlessly. Or perhaps you want something more freestanding? Think not just about how your kitchen will function but how it will look. This is a big decision that will impact the look of your kitchen for years to come.
Small: Ceiling fans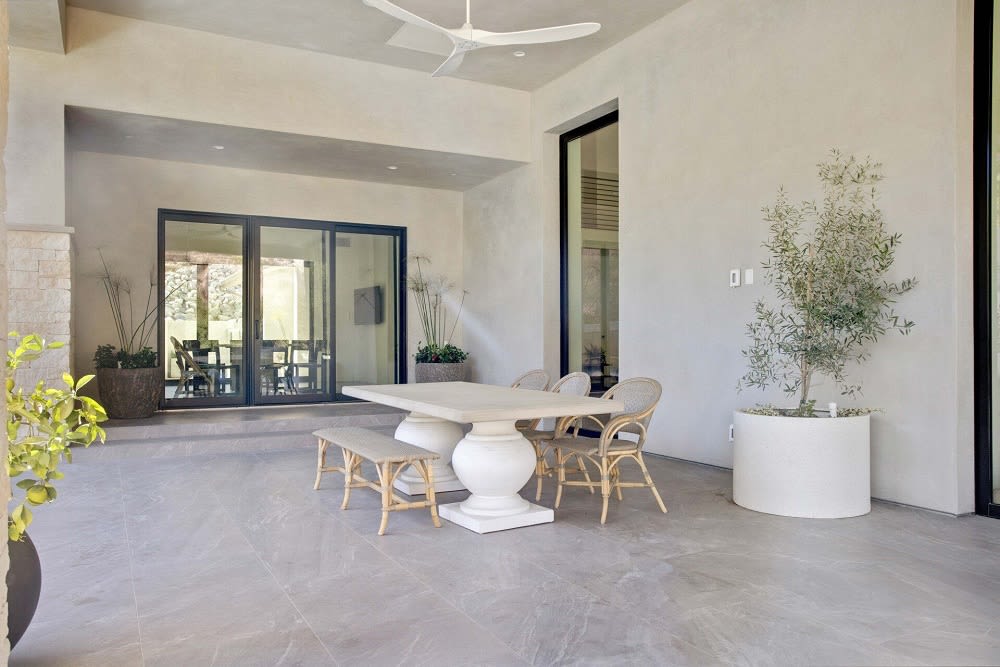 You're obviously going to have some form of air conditioning in your brand-new home. However, have you considered if you want ceiling fans in the main rooms of your Newport Coast real estate? It can be relaxing in the evening to open the windows, turn on the fans, and get a nice coastal breeze coming through your home. This is a small thought, but it will influence the design of the rooms and the final look of the house, so consider if this is important to you.
Big: Heated floors
Newport Coast real estate isn't exactly known for its cold snaps, so this might seem unnecessary at first. However, there's something shocking when you step out of your hot shower and onto that icy-cold tile, even in the middle of the summer. A
radiant flooring system
can fix that.

These are easy to install before your home is finished but complicated to put into existing Newport Coast luxury homes, so it's worth giving the idea consideration now. Heated floors in the bathroom are an extra luxury that can make your normal morning routine feel exceptional.
Big: Energy source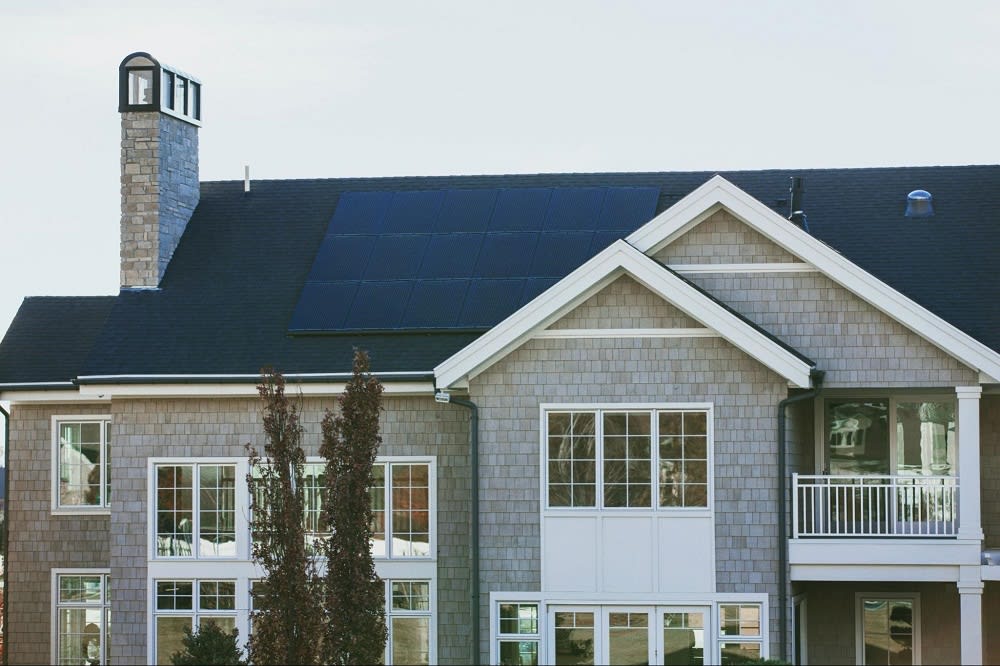 Are you interested in an alternative energy solution? Solar panels are not the giant, lumbering, ugly things they used to be, and they can fit in with Newport Coast real estate and the luxury homes in the area. You should also consider your air conditioner, heat source, and even your water.
These things matter, both to the design of your home
and
in the long term for the environment. Make sure you understand the
benefits and drawbacks
of these things, though!
Big: Entertaining area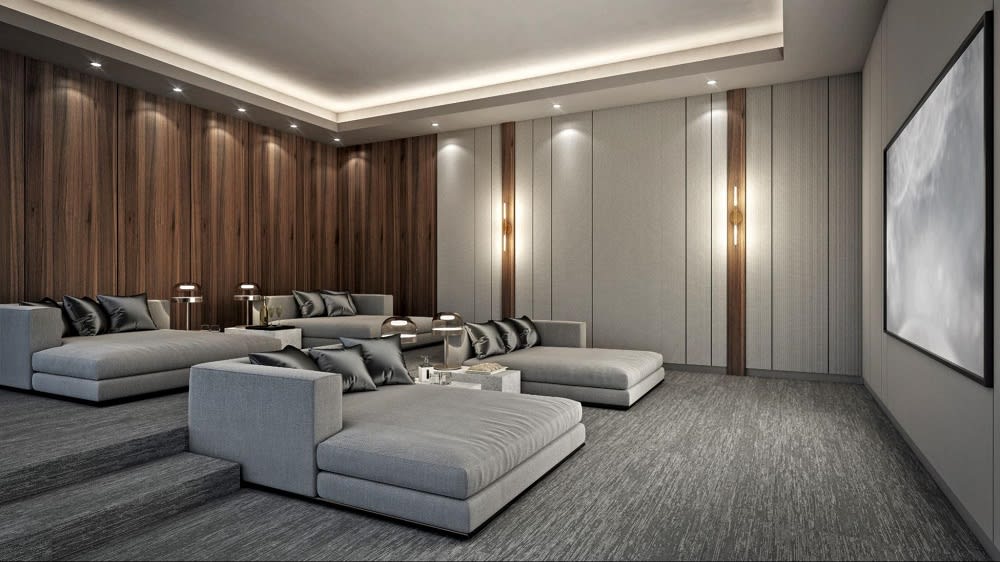 Do you enjoy throwing parties? Newport Coast luxury homes often have large backyards with plenty of space, so if you think that you're going to spend a lot of time entertaining, you should start with a perfect backyard space.

Talk to your builder about a back deck or patio, and think about an outdoor kitchen. It's a lot easier to run a gas line for a grill or set up a set before everything is put into place. If this is something you might want to add 'down the line,' it's going to cost a lot more, not to mention the time investment.
Small: Warming drawers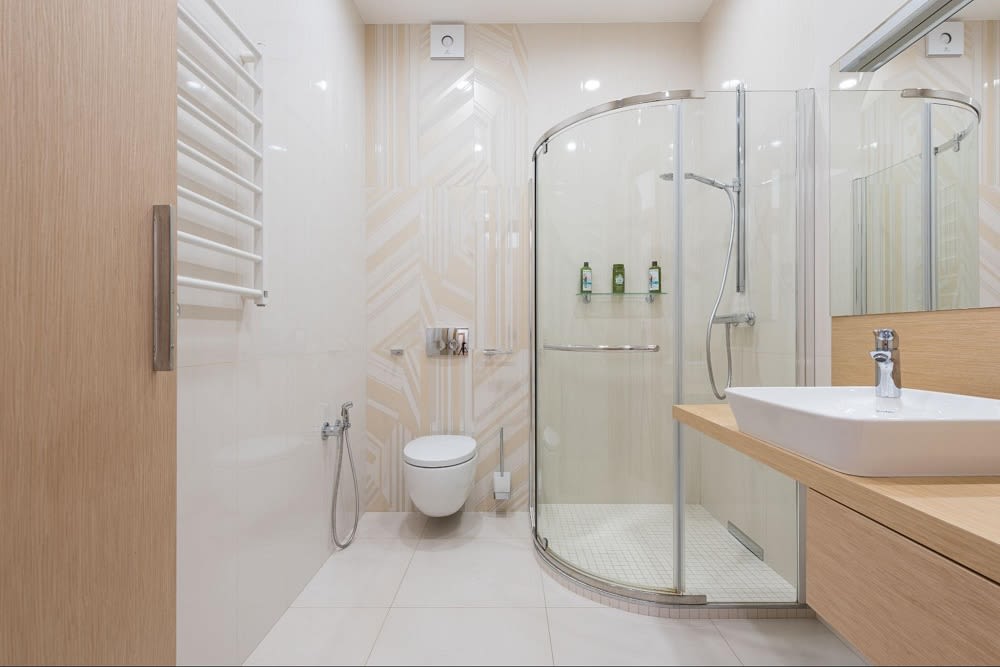 This is a neat little appliance that does a lot. They are relatively rare, even in Newport Coast luxury homes, but that is mostly because people don't even think about it. A warming drawer in a kitchen is perfect for keeping plates or cups warm before food is served, can keep dinner warm while someone is doing other things, or even proof small batches of bread.

A warming drawer in the bathroom can keep towels or washcloths at the perfect temperature for when you get out of the shower, wash your face at night, or dry a young child who is sensitive to temperature changes. They also can be neatly installed into cabinets, so it's not as intrusive as a countertop unit or even a European-style warmer attached to the wall.
Thinking about building Newport Coast real estate?
If you're sure Newport Coast real estate is where you want to be, but you haven't settled on your builder yet, make sure your next call is to
Opulent Design-Build
. This team has more than 20 years of experience working on the best and most luxurious builds in the area and can help guide you every step of the way in designing the perfect home for you.
There's no one better in the area to handle your build or work on a major renovation for Newport Coast luxury homes.
Reach out today
, and take the steps toward your dream California home.