10 Design Tips for a Kitchen Renovation
Renovating a kitchen is a big project. In fact, it's probably the biggest renovation project you can take on in a home. It's an investment, and you want to make sure everything is done correctly and to your liking. If you're thinking about renovating your kitchen, consider these design tips before getting started.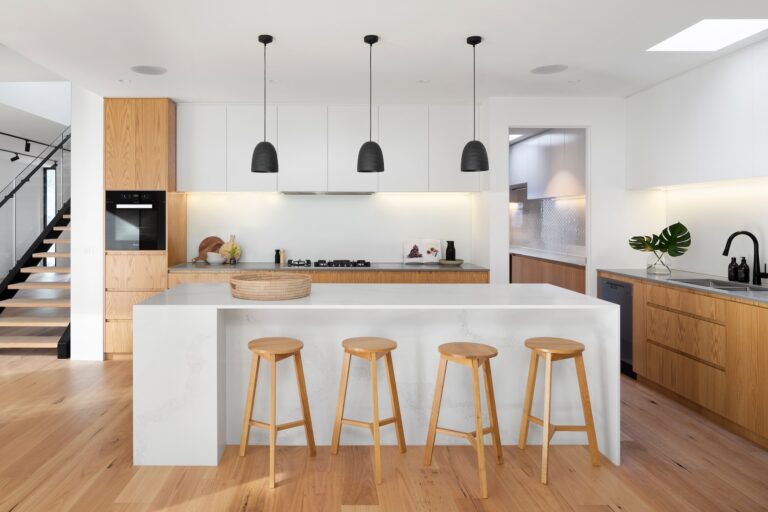 1. Consider the Flow
Think about how you move around your kitchen and make sure your design allows for easy movement and accessibility between appliances and workspaces. Do you like to entertain? How many people are usually in your kitchen? Do you want to include seating in the kitchen? These are some questions to consider. We also recommend having a "dos" and "don'ts" list that relates to the flow of a kitchen.
2. Maximize Storage
Incorporate plenty of cabinets, drawers, and shelving to keep your kitchen organized and clutter-free. Consider pull-out shelves, corner cabinets, and other storage solutions to make the most of your space. Think about the kitchen appliances you have and how you want these organized.
3. Choose Quality Materials
Invest in durable and high-quality materials for your countertops, cabinets, and flooring to ensure they stand up to daily wear and tear. A kitchen renovation is an investment, and you want to make sure it lasts for years to come.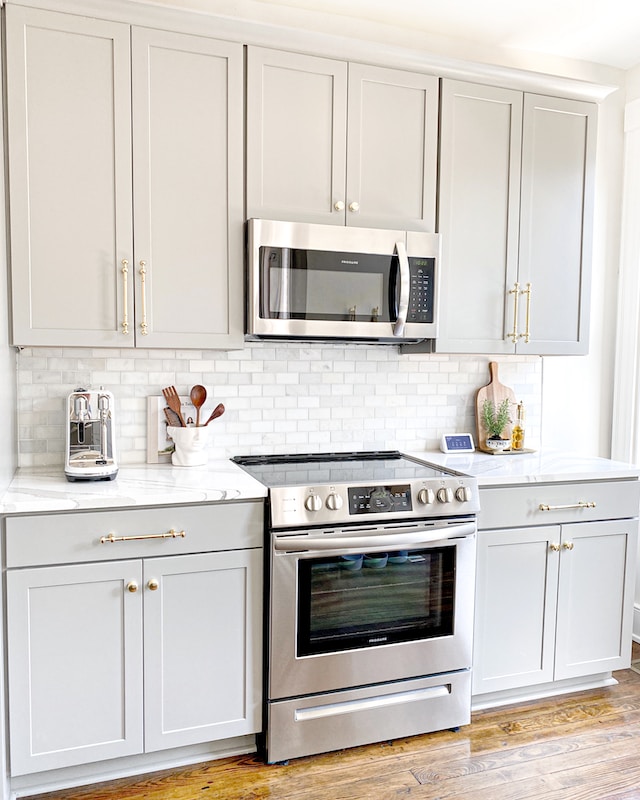 4. Select the Right Lighting
Install a combination of overhead and task lighting to provide ample illumination for cooking and meal preparation. Consider adding pendant lights above the island or sink to add style and ambiance. We also love adding hidden lights under the cabinetry for an elevated look.
5. Opt for a Neutral Color Palette
Neutral colors like white, gray, and beige are timeless and versatile, making them a great choice for a kitchen renovation. They also provide a neutral backdrop for colorful accessories or accent walls. We all know that trends come and go, but it's important to stick to a style that will be around for more than a couple of years.
6. Mix Materials
Combine different textures and materials, such as wood, metal, and stone, to add interest and depth to your kitchen design. Remember, it's your kitchen and you should choose what makes you feel good and happy!
7. Consider the Appliances
Choose appliances that fit your lifestyle and cooking habits. If you're an avid cook, consider a range with multiple burners and a large oven. If you entertain frequently, a spacious refrigerator and dishwasher are must-haves. Whether you're leaning towards panel-ready or stainless steel appliances, decide what fits best with your lifestyle and design style.
8. Add a Focal Point
Incorporate a statement piece, such as a decorative hood or backsplash, to add visual interest and personality to your kitchen.
9. Add Seating
If space allows, add a seating area to your kitchen, such as a breakfast nook or island with bar stools. This creates a casual and inviting space for dining and entertaining.
10. Don't Forget the Details
Small details like hardware, faucets, and backsplash tile can make a big impact on the overall look of your kitchen. Choose pieces that complement your design and add a personal touch. Remember to have fun with it and get creative. The kitchen is the heart of a home and you're renovation is totally worth it.